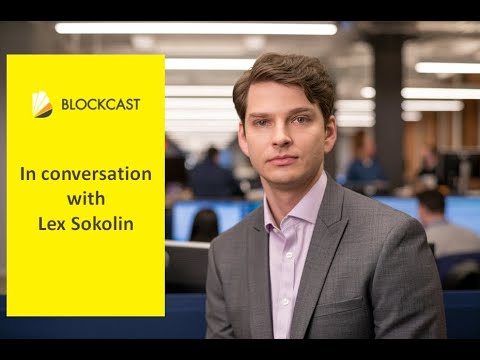 Blockcast.cc: The term "DeFI" stands out from your profile. Before we go into the
rest of the questions. Can we know how do you see the DeFI industry?
Lex: The DeFi industry is re-building the software necessary to manufacture financial products in a single infrastructure. Unlike today's world, where payments, banking, lending, investing, and insurance run very different providers, DeFi is a standard for a connected, modern financial services ecosystem. Without question, those products are then far easier and cheaper to develop and distribute than what we have with incumbent core banking, portfolio management, and card networks systems.
Blockcast.cc: Which blockchain protocol do you believe in personally?
Lex: I see value in both Bitcoin and Ethereum. I am less interested in the asset class itself, and more interested in moving computing to a blockchain paradigm, and the implications this has for finance.
Blockcast.cc: How do you see the future of crypto business?
Lex: Like any emerging technology, the crypto ecosystem is multifaceted and still searching for product-market fit. The initial beach head of alternative trading is powerful, and has allowed for the creation of exchanges, miners, data businesses, packaged products, and operating consulting. However, we are in the very beginning of what is possible. Once more granular software is operated in a distributed way with large scale financial activity, I expect a meaningful portion of the difficulty in delivering finance to people to disappear. We should not break our systems, but upgrade them.
Blockcast.cc: Do you see the current crypto market sustainable compared to the
traditional markets?
Lex: All markets are compressed currently due to COVID. Regardless, certain actions by central banks and government authorities show the need for blockchain based solutions. As bailouts hit the global economy and put pressure on currencies, stores of value become particularly relevant. Further, the form in which help is delivered to people through either universal basic income, or forgivable loans for small businesses, may also accelerate crypto adoption.
Blockcast.cc: How do you see Bitcoin? Do you think it will remain at the top? Or
would there be a chance for another coin to move up the ladder?
Lex: Bitcoin can and should remain at the top as a store of value for the crypto ecosystem. However, it has become an investment asset. Stablecoins on Ethereum and other protocols are increasingly the method of payment on the decentralized web. That's not particularly disruptive to our global economic systems, but it is good for the average consumer that understands existing units of account.
Blockcast.cc: Apart from Bitcoin, is there another coin that you see great potential?
Lex: I don't look to crypto assets for investment potential, but as an operating framework for the global financial system. To that end, we have to be thoughtful about how to build bridges from one economic domain to another. I have also been very impressed with the business Binance has built across offerings and geographies. Whether their token, or the token of another exchange, captures value and distributes it to holders is another story.
Blockcast.cc: If we were to ask for your advice on the blockchain and crypto market, what is the top 3 advice you would give?
Lex: The main advice is not to sell or promote blockchain, but to sell and promote the things it can actually do. If you are interested in identity or banking or insurance, focus on that and understand how the world moves in that direction together. Interoperability is also very important, as determined by standards and composability, which is why I think DeFi has had recent success.
Blockcast.cc: Any other things to share before we end this interview?
Check out https://codefi.consensys.net for more on the products and ideas I mentioned, and follow me on https://twitter.com/LexSokolin
Blockcast.cc: Thanks Lex for your time.
Original Source: https://blockcast.cc/interviews/blockcast-cc-in-conversation-with-lex-sokolin-cmo-at-consensys/