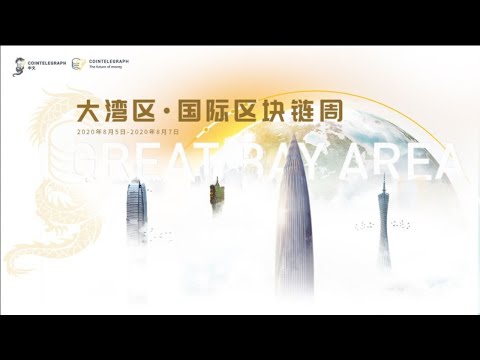 Join our first Chinese blockchain week hosted by Cointelegraph China. Want to know more about how the Chinese blockchain industry is impacting the world? Take a look at our panels!
The conference will last for three days. We invite the top industry leaders to have online and offline simultaneous discussions about investing, fintech, public chains, exchanges, Filecoin, and mining.
DAY 1 – Investment: Search Crypto Unicorns
PART 1
10 PM EST: Circular Economy & Blockchain
Andrew Tang, Managing Director of Draper Dragon Fund"
10:30 PM EST What kind of opportunity for blockchain industry during the DCEP area
Jianing Yu, Huobi University headmaster
10:50 PM EST Technology unbounded: Security and Privacy Mechanism of BSN, He Yifan, CEO of Rad Date Tech, Executive Director of BSN Development Association
Qiang Ma, COO of Rad Date Tech
11:20 PM EST 2020 Blockchain Investment Research and Analysis Report
Kevin Ren, Cofounder of Consensus Labs,
Jademont Zheng, Partner of Waterdrip Capital,
Linyuan Yang, Managing Partner of DFund,
Iris,VP of BitMart Labs,
Gabriel Xia, Founder of Spark Capital.
11:40 PM EST Hongfei Da, Founder of Neo
PART 2
01:30 AM EST Mike Novogratz,CEO of Galaxy Digital – The Perspective of The World's Top Blockchain Investment Institutions.
01:50 AM EST He Yifan, CEO of Rad Date Tech and Yingqi He, Manager Director of BTG Homeinns Blockchain.
02:20 AM EST The Bridge of Trust for Future, DeFi vs. CeFi – Robin Zhu, COO of Huobi.
02:40 AM EST CTC HUB: DeFi, A Fundamental Change of Model – Vadim Krekotin, CEO of Cointelegraph China.
03:20 AM EST MainstreamToken Fund + Traditional VC
#Cointelegraph #Bitcoin #ChinaBlockchain
Subscribe to Cointelegraph: https://goo.gl/JhmfdU
Follow COINTELEGRAPH:
Website: https://cointelegraph.com/
Telegram: https://telegram.me/thecointelegraph
Facebook: https://www.facebook.com/cointelegraph
Twitter: https://twitter.com/cointelegraph
Cointelegraph covers everything Bitcoin, bringing you the latest news, prices, breakthroughs, and analysis, with emphasis on expert opinion and commentary from the digital currency community.