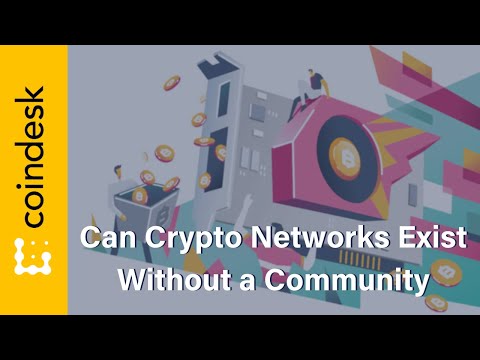 Open source technology projects rely on a range of beliefs about consensus, agreement, trust, and how to obtain it. The social consensus, many people claim, is embedded in the crypto community. So how do we build a social consensus?
Maria Paula Fernandez of ETH Berlin and Sunny Aggarwal, Founder of Sikka, discuss what makes a healthy cryptocurrency community, how narratives affect consensus, and how crypto platforms consensus compares to the design process of the internet.
Subscribe to CoinDesk on YouTube: https://bit.ly/31CR8WV…
Site: https://bit.ly/2sNROdN
Facebook: https://bit.ly/2F68R1f
Twitter: https://bit.ly/3gMDCX0
Instagram: https://bit.ly/3fJbFOz
Newsletter: https://bit.ly/2sNROdN/newsletter/
CoinDesk Podcast Network: spotify:show:2jyIhkvAQhed8AWDZiPpSP
Markets Daily Crypto Roundup: spotify:show:7sDXM8BlxsUqzL2IqmLqwE
CoinDesk is the leading digital media, events and information services company for the crypto asset and blockchain technology community.