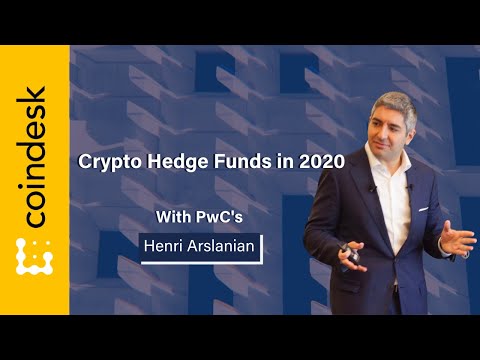 Henri Arslanian, global crypto leader of PricewaterhouseCoopers, breaks down the consulting firm's latest research report on crypto hedge funds.
Crypto hedge funds are defined as active investment managers who invest/trade in liquid, public cryptocurrencies and/or invest in early-stage cryptocurrency projects through (SAFTs) and other instruments.
Arslanian also provides insights into how hedge funds can capitalize on what's happening in 2020, especially with quantitative easing in an era of central banks expanding their balance sheets.
Subscribe to CoinDesk on YouTube: https://bit.ly/31CR8WV…
Site: https://bit.ly/2sNROdN
Facebook: https://bit.ly/2F68R1f
Twitter: https://bit.ly/3gMDCX0
Instagram: https://bit.ly/3fJbFOz
Newsletter: https://bit.ly/2sNROdN/newsletter/
CoinDesk Podcast Network: spotify:show:2jyIhkvAQhed8AWDZiPpSP
Markets Daily Crypto Roundup: spotify:show:7sDXM8BlxsUqzL2IqmLqwE
CoinDesk is the leading digital media, events and information services company for the crypto asset and blockchain technology community.