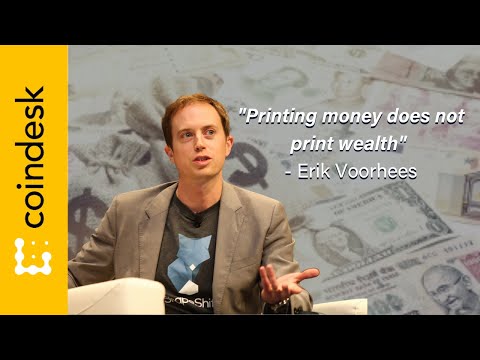 Erik Voorhees, the CEO of ShapeShift, is one of the first people in the world to go full crypto. In the world of cryptocurrency in which people use real marketplace money, it would be one where a virus could not change the long term relationships of economic actors. Bitcoin removes the ability for humans to change the monetary policy, because we simply don't have the ability to affect mathematics when we get scared about a virus.
Subscribe to CoinDesk on YouTube: https://bit.ly/31CR8WV…
Site: https://bit.ly/2sNROdN
Facebook: https://bit.ly/2F68R1f
Twitter: https://bit.ly/3gMDCX0
Instagram: https://bit.ly/3fJbFOz
Newsletter: https://bit.ly/2sNROdN/newsletter/
CoinDesk Podcast Network: spotify:show:2jyIhkvAQhed8AWDZiPpSP
Markets Daily Crypto Roundup: spotify:show:7sDXM8BlxsUqzL2IqmLqwE
CoinDesk is the leading digital media, events and information services company for the crypto asset and blockchain technology community.